Individuals with all levels of illness or injury will be considered. Even with the most significant disability, you can be a productive employee, whether it means returning to your old position or finding a new employment match.
Healthcare Providers Play a Crucial Role in RETAINWORKS
A healthcare provider's primary goal is their patient's recovery. A coordinated effort with the patient and their employer helps achieve that goal.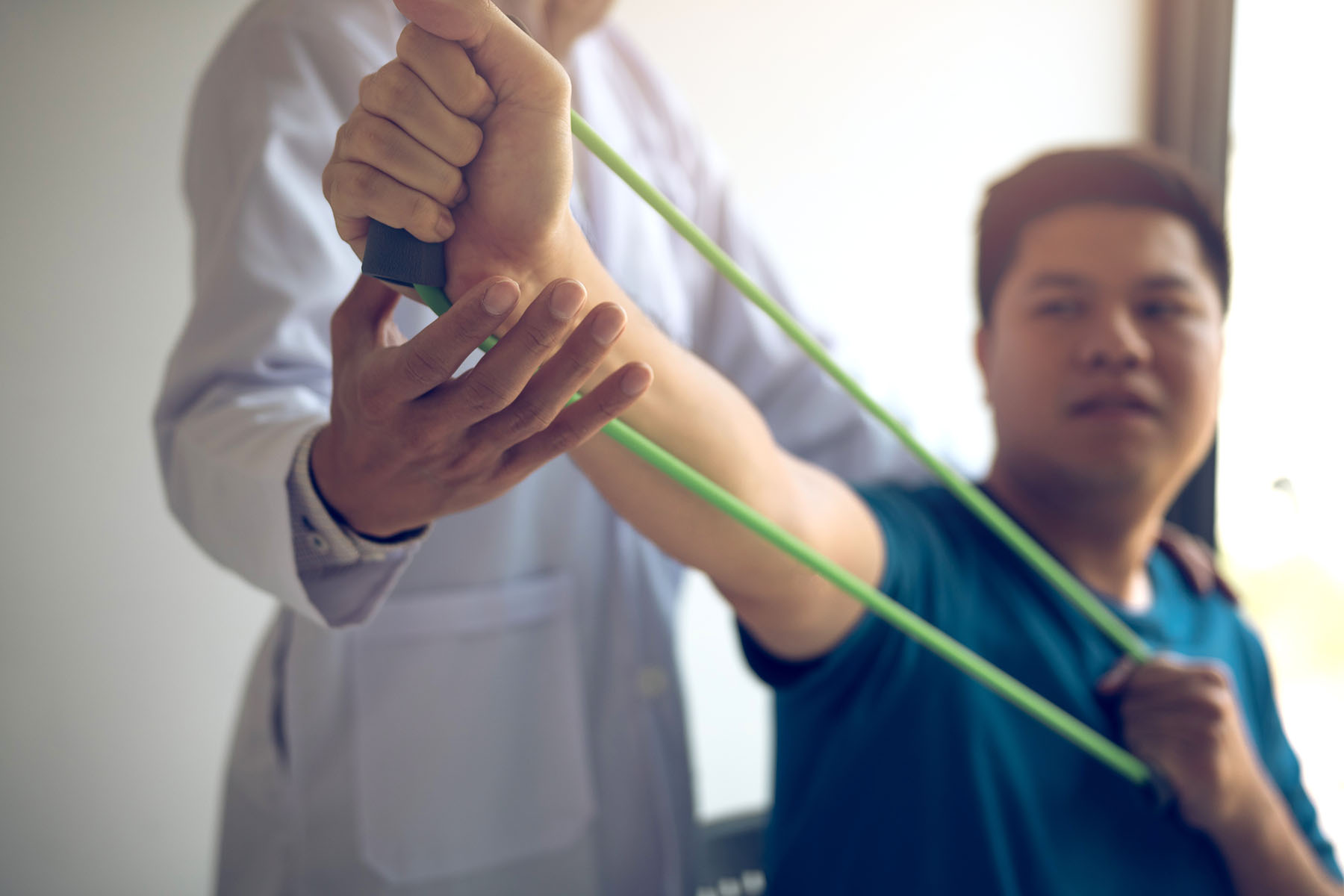 Early Medical Intervention is Key to Preventing Long-Term Disability
RETAINWORKS focuses on the continual employment of individuals who experience a debilitating illness or offsite injury. Many workers who are ill or injured are able to remain in their jobs or the workforce when they receive timely, coordinated employment support and medical services as part of a stay-at-work or return-to-work program. Most people have the ability to be productive after illness or injury, even if it means altering their current work environment or finding a new position.
By assisting the patient return to work under medical supervision as soon as possible, employment becomes another important health outcome. Healthcare providers can get involved by referring eligible patients within 12 weeks of illness or injury and collaborating with the RETAINWORKS network to improve their employment outcomes.
In 2019, the economic cost of injury was $4.2 trillion, including $327 billion in medical care, $69 billion in work loss, and $3.8 trillion in value of statistical life and quality of life losses.
Source: Centers for Disease Control and Prevention
Who Can Participate?
Patients who have an on- or off-site injury/illness (mental or physical) that prevents them from returning to work right away may qualify for RETAINWORKS. The primary focus is care of the patients with musculoskeletal injuries, mental health disorders, and chronic diseases.
Other qualifying measures for patients include the following:
The diagnosis of a new condition or an exacerbation of a chronic condition.
The patient must be employed or seeking employment in Kansas.
Patients with all levels of illness or injury will be considered. Even those with the most significant disabilities can be productive employees, whether it means returning to their old position or finding a new employment match.
To learn more contact our referral and enrollment coordinator at (316) 771-6851.